Air indoors may contain five times more toxins than the air outside.  
NATEDE is an air purifier designed by Clairy that combines nature, technology and style.
It can be controlled from anywhere through your smartphone.
If you live in a big city or populated area, you might be concerned about breathing in air pollution each time you step outside. In reality, you should be more concerned with the air that resides in the comfort of your home.

The air inside our homes, offices and schools is filled with toxins and pollutants. These can come from smoke, paint, carpeting, cleaning supplies and other common household items.

In fact, the air we breathe inside could contain as much as five times the pollutants as the air we breathe outdoors. When you take into account that we spend nearly 90 percent of our day indoors, that adds up.

Dirty air could be the culprit for your allergies or the reason why you're tossing and turning at night. That's where NATEDE comes in. It's a smart flower pot that functions as a green and sustainable air purifier.

The Science Behind NATEDE's Plant Power

A 1980s NASA study found that certain plants can effectively filter toxins in the air through their roots. NATEDE draws in air through the "pot" and directs it to the roots of the plant. From there, microorganisms in the soil work with the roots to ingest the toxins and convert them to substances that nourish the plant.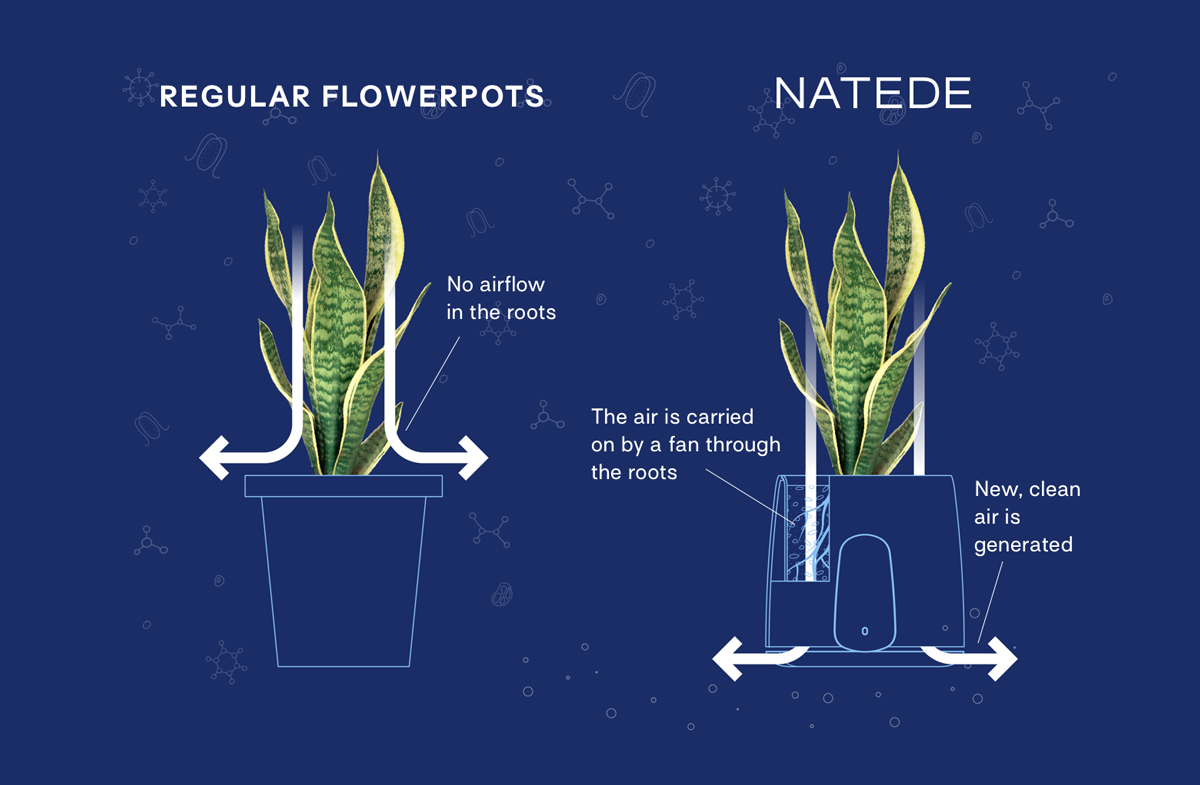 The device filters out dust, mold and an array of indoor pollutants to help you breathe cleaner air and live a healthier life. Following their successful crowdfunding campaign from 2016, NATEDE evolved from Clairy – their first filterless air purifier.

"Clairy is at the forefront of a green revolution, allowing users to use common plants to take control of the air they breathe." 


Paolo Ganis, Co-founder & CEO at Clairy Inc
NATEDE connects to your Wi-Fi and can be controlled and monitored through a smartphone app. No matter where you are, you can view real-time information on air quality, temperature and humidity in the space around the NATEDE. Plus, it also connects to your smart home devices such as Amazon's Alexa and Google Home.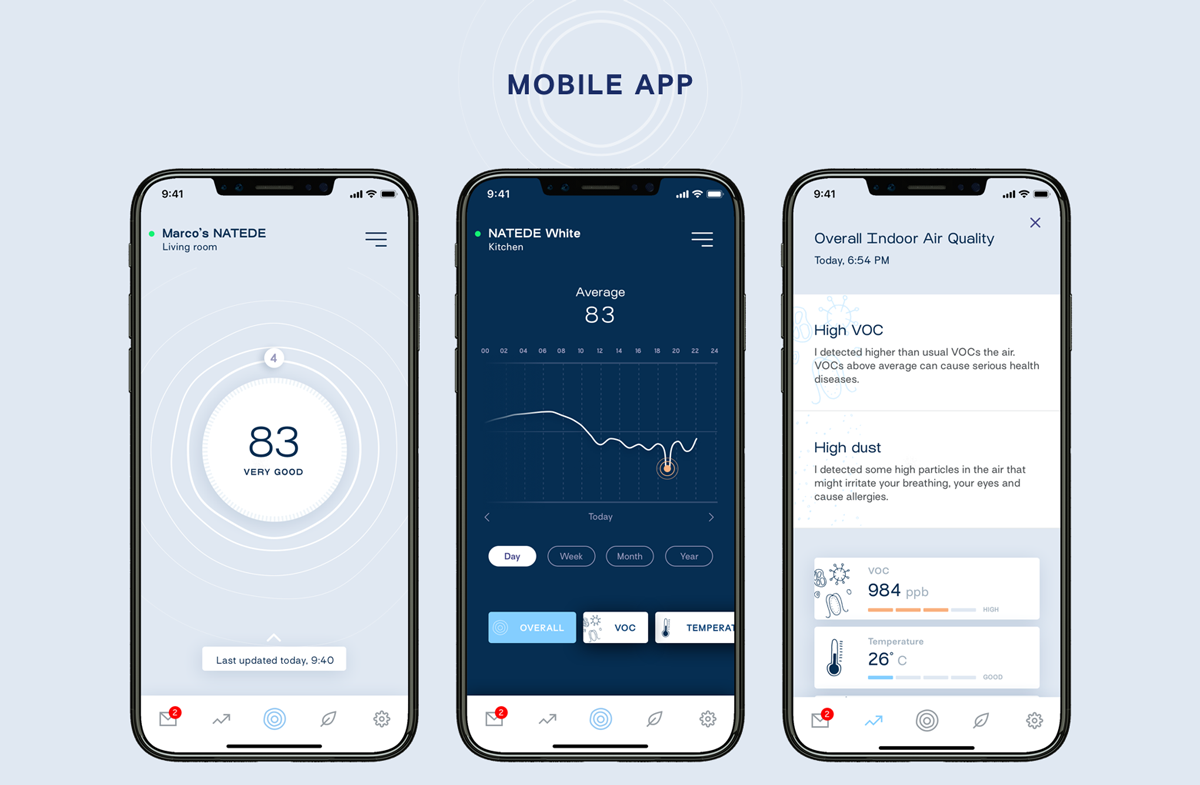 The cherry on top? You don't need to change any filters, and the plant even has a self-watering system.

Clairy's Simultaneous Commitment to the Outdoors

Clairy has teamed up with Eden Reforestation Projects to plant 10 trees for each air purifier sold. The company announced in late October that they have donated over 50,000 trees since their start in 2016.
Clairy was founded in Pordenone, Italy by Paolo Ganis, Alessio D'Andrea and Vincenzo Vitiello. It has since expanded its offices to San Francisco. So far Clairy has raised over $4.2 million in three funding rounds.