Why Are Regular Skin Checks Important?
"Every year more than 20.000 people around Europe die as a result of melanoma, commonly known as a skin cancer," says Inga Bergen, the managing director of Magnosco. "With early diagnosis, those people could still be alive."
With standard medical check-ups, suspicious areas of the skin are cut out and examined in the laboratory. This procedure requires patients to wait long time to get the results. The new technology developed by the startup Magnosco intends to simplify and expedite this process.
How Does Magnosco Make Melanin Visible?
With the help of stepwise two-photon absorption, melanin can be selectively extracted and the skin tissue turns fluorescent and becomes visible in order to detect the molecular structure of the skin cancer. Using artificial intelligence the cancer can be detected whether a person is in need of treatment or the area of the skin is classified as harmless.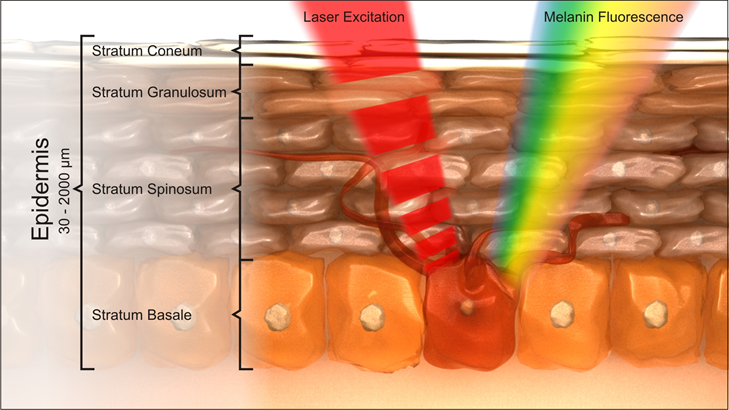 Magnosco was founded in 2014 and has been researching non-invasive skin cancer diagnostics at the Science City Berlin Adlershof. Their first product DermaFC received CE certification as a medical device which can be used by trained medical personnel.
For more details, check out Magnosco's website.