Two Billion People Don't Have Access to Financial Institutions
There are 2 billion people in the world without a bank account, and on top of that it's not viable for the traditional banks to serve them. BABB introduced a new approach using recent technologies to crowdsource financial services and completely remove the need for banks as we know them.
BABB wants to provide peer-to-peer banking, facilitated by blockchain technology, within a regulated environment. In addition to that, provide anyone in the world with a bank account and access to P2P financial services.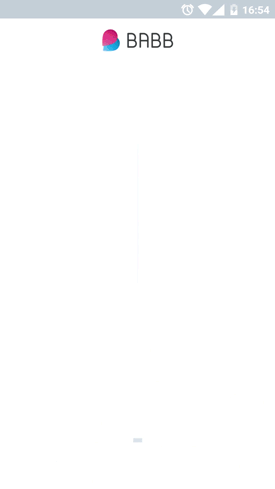 Could BABB Potentially Disrupt the Banking Industry?
BABB is the World Bank for microeconomics. In developing countries, the use of smartphones and internet has increased rapidly. However, the residents are often left without a bank account, because it's not viable for the traditional banking system to serve them.
Their solution is designed to enable these excluded customers to crowdsourced financial services and to remove the need for banks via self-executing smart contracts.
It only took a few months, until BABB (Bank Account Based Blockchain) was able to address more than 10.000 buyers and successfully raise $20 million in a sold-out token sale. Meanwhile, the startup became an FCA Authorised Payment Institution. BABB will also aim to have a banking license in the UK in August 2018, making it the first regulated blockchain bank in the world.
BABB is headquartered in Fintech accelerator "Level39" in London's Canary Wharf. The company is currently developing a decentralized banking platform to provide anyone in the world a bank account, a payment card and access to its network of like-minded. The target audience are customers who are excluded from mainstream banking.
BABB Launches Equity Crowdfunding Round
BABB started an equity crowdfunding campaign on Crowdcube to raise 1.5 million British Pounds. The campaign will run until the end of August 2018. The raised funds are intended to finance the first expenses: the bank's website or platform, a mobile banking app and a decentralized bank card called the "Black Card". By the end of the year, the company plans to start offering the first accounts on the basis of the blockchain platform.
Who Is the Brains Behind it?
Rushd Averroës is the CEO and founder of BABB Ltd. and the financial inclusion specialist. He holds a MA in Microfinance and Financial Inclusion from University of Greenwich. Before that, he obtained his BA in IT Science at the Birmingham City University in 2006.
"Rushd was compelled to found BABB after experiencing financial exclusion twice. When he arrived in the UK in 2009, he found it impossible to open a bank account to pay his university fees and receive wages. Later, after a year of trading, the bank account of his Authorised Payment Institution was closed by the bank without justification. He has a vision of banking which is fair, inclusive and globally connected." explained Annie Mellor, the head of communications at BABB.