UrmO is a foldable electric self-balancing scooter.
The startup raised funds beyond twice the total of their initial goal on Kickstarter.
It reaches 15 km/h, weights 6,4 kg and folds in 2 seconds.
With cities getting larger and more dense in downtown areas, traffic is getting increasingly congested, and commute times are worsening every year. Public transit systems have an ongoing mandate to move more people around in less time, but stops are often quite spread out, leaving commuters to either make time consuming transfers or endure lengthy walks.
Although electric scooters and other transport systems are becoming more and more popular, the combustion engine vehicles remain the most frequent. UrmO aims to solve these problems by providing a portable and time efficient solution through its modern, urban vehicle.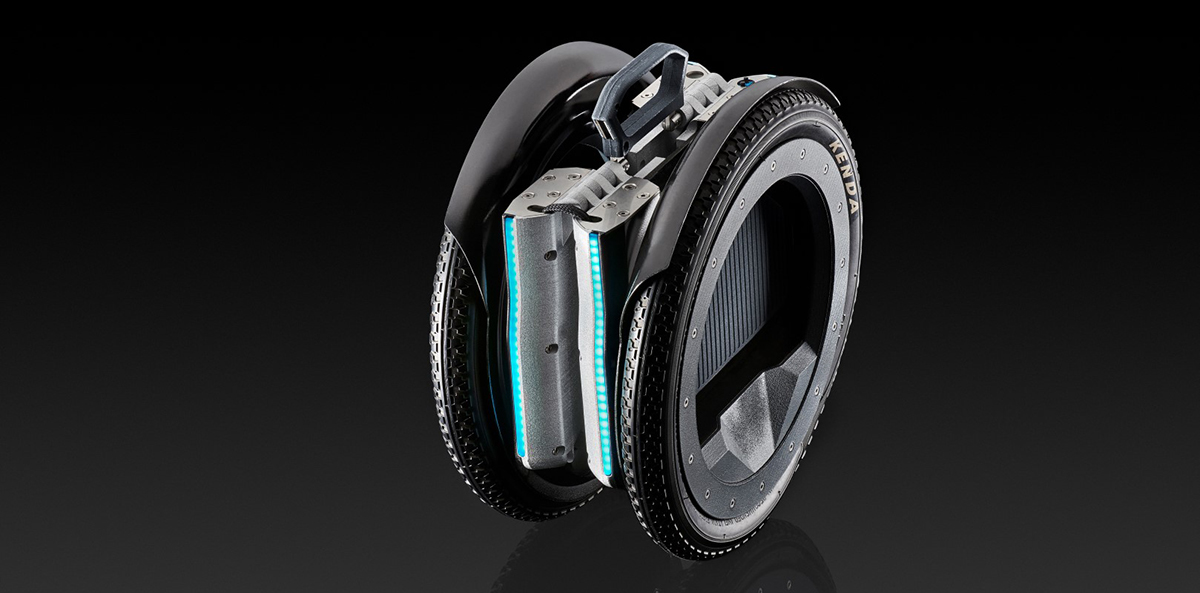 UrmO is an innovative, light-weight electric vehicle, with a simplistic and elegant design. The self-balancing scooter reaches a top speed of 15 km/h for 20 kilometres of distance, weighs 6,4 kg, has 14 inch wheels, folds up to the size of a briefcase in less than two seconds, supports a person up to 120 kg, and the battery fully charges in two hours. The firm was founded in May 2018 in Munich, Germany, by Sebastian Signer, Jakob Karbaumer, and Felix Ballendat.
"Speed of light: UrmO will get you to your business meeting on time."

– THE SUNDAY TIMES
How UrmO Works
The process of getting around with an UrmO scooter is straightforward, thanks to the product's well-thought-out engineering. Step onto the electric scooter with both feet, lean slightly forward and feel the smooth, gradual forward motion. Make smooth turns by simply turning your hips in the direction you want to go, and the vehicle will respond instantly using its built in AI technology. An average rider feels comfortable within the first 10 minutes, claims UrmO.
For those who feel more at ease holding something for balance and stability, there's an optional telescopic handlebar which can be added within seconds.
Staying up to date with the UrmO's status can be done using their app, which is available for both Android and iOS. Using the app, the rider can see how much battery life and travel distance remains at any given time, change the light settings on the front and back of the vehicle or review previous ride's distances and routes taken. It also offers the ability to update to the product's latest firmware version.
"Stylish product, made of premium materials, but with an emphasis on convenience."

– DIGITAL TRENDS
Operating Capital and Product Pricing
UrmO launched a Kickstarter campaign in October 2018, with a goal of raising 65,000 euros in a month's time. The startup managed to more than double its initial goal. The estimated retail price of an UrmO is 1,999 euros and the company plans on starting to ship the product in October 2019, starting with its Kickstarter backers.