LullaMe is a mattress designed for newborns to help them fall asleep.
The self-rocking baby mattress simulates the movements of a parent rocking their child in their arms.
Many parents are struggling with getting enough sleep during the first months after their baby was born. The problem occurs due to babies' inability to sleep on their own without rocking movements.
A survey done by Owlet Baby Care claims that almost half of parents taking care of children up to 6 months only get 1 to 3 hours of interrupted sleep. While families desperately seek for tips and tricks to help their newborns fall asleep easier and cope with sleep deprivation themselves, LullaMe introduced a self-rocking mattress to ease the consequences that come with early parenting stages.
LullaMe Offers a Technology-Based Solution to End Sleep Deprivation
Founded in Finland, LullaMe offers innovative alternative to help babies falling asleep. The self-rocking mattress that does not require physical effort of parents and is recommended by pediatricians.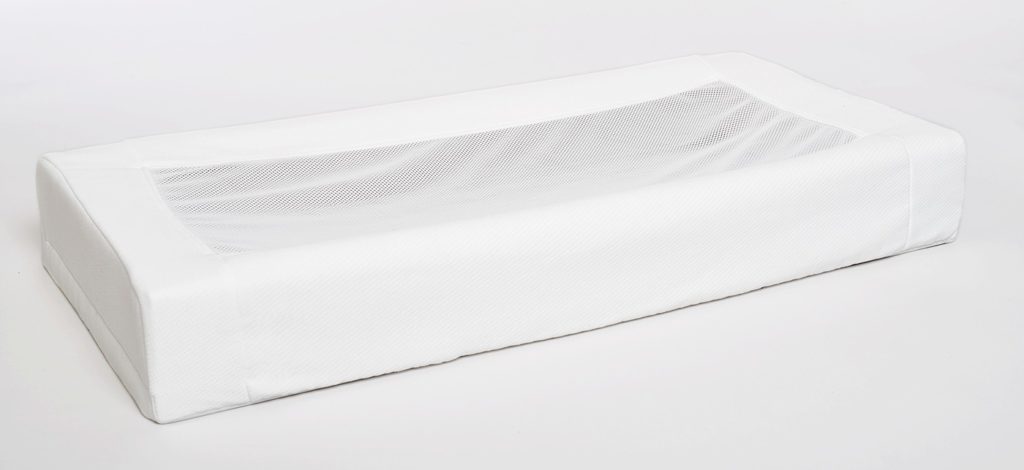 The mattress works by replicating movements that babies are familiar with: being held by parents or in the womb. Reminding these movements, babies feel more relaxed and also sleep longer.
The mattress can be used from the day the baby is born and is said to work the best in combination with swaddle, baby sleep sounds and dimmed lights. To adapt to individual needs, parents can adjust the up-and-down lulling motion.
The Real Value of LullaMe
The idea behind LullaMe comes from a personal experience of the founder, Hanna Sissala, who struggled to keep her newborn asleep. After figuring that the essential part for her baby to continue sleeping, was the movement, she thought of a way to do it without being present. This not only helped her baby to fall sleep, but also gave her and her partner more time to relax.
With help from professionals, the invention has paid off for her and many others that have already tried the product. Therefore, LullaMe is raising funds on FundedByMe to grow internationally and for the product to become more affordable.