It's half-past nine in the morning in Germany. The sun is shining outside, and inside, your child is crying, refusing to do their homework. The phone rings. It's your father, probably looking to supply you with all of the latest Corona updates. At the same time, you're juggling a hungry toddler on your arm while preparing the presentation for your next meeting…
Homeschooling. It all came much too fast and we have to admit to ourselves that we were not and are still not quite prepared for a situation we now have to get used to. And now we're required to master it.
But where do you start? We have looked at three exciting areas for you and hope that with a little empathic love we can make your everyday life a little easier.
Organization – How do I manage it all?
Motivation – What should I do to keep my kids engaged?
Offers – What great apps & platforms are there for digital learning?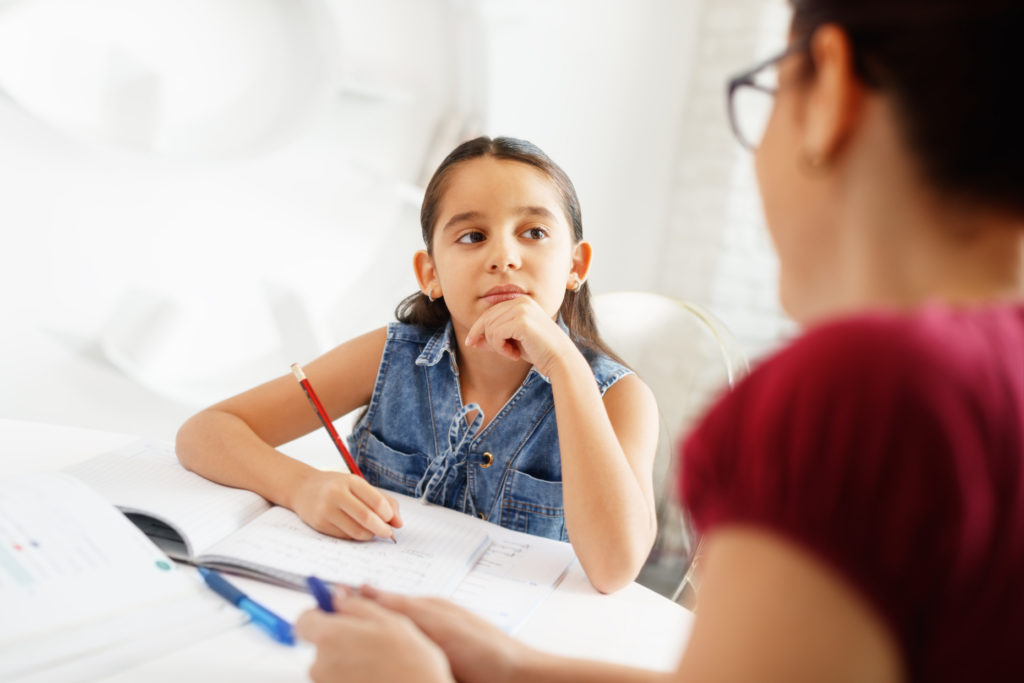 How to organize homeschooling
Start from scratch. Even if it sounds a bit banal sometimes, we begin with fixed dates and a calendar. Together with your children, arrange fixed times and dates for your tasks.
Create 'To-Do' lists for your kids. Yes, even children love the triumphant feeling of having crossed something off their list. In this context, do you know the wonderful Kanban Board? The goal is to visualize tasks in order to keep an overview of numerous parallel-running activities. Here's a great explanation.
Plan active breaks. Please do not overstrain yourself and your kids with the current situation. If possible get some fresh air and talk openly about what's happening with regard to the crisis.
Rituals are important. For example, you could start the day with your three most important To-Dos and end with the Flop & Top of the day and what you want to do better tomorrow.
No plan has to be followed to the max. This only creates unnecessary stress. If necessary just let all fives be straight and do the task the next day 🙂
Motivation
Remain positive: Learning can be difficult in a negative environment. Avoid negative sanctions, such as threatening time-outs and mobile phone bans and instead try to do conduct things positive reinforcement, praise, compliments and rewards to increase motivation.
Be empathic and authentic: Show your kids that you understand that it is sometimes difficult to concentrate and that you don't always feel like doing the tasks assigned to you. Explain to your kids that you don't always feel like doing the laundry either, but that it needs to be done. Children are usually much more understanding than you think.
Step by step: Yes, we have a huge mountain of To-Dos, but we can actually always start with small steps. And the buzz of all small steps then leads to the goal.
Rewards and recognition of achievements: Do not underestimate the power of rewards 🙂 Starting with compliments, up to small gifts, excursions, etc.
Exchange with others: Can you plan and take advantage of online learning opportunities with tools like Zoom or Google Hangouts with neighbors or other parents? Can grandma & grandpa not take over math lessons for one hour?
It can also be fun: Plan breaks, go outside, play around, have fun. And, dear parents, don't put yourself under pressure. We know it's easier said than done, but this is really important. What you are trying to juggle is a tremendously difficult task and this change is not easy for anyone, including your partners and children.
Startups and companies that help with homeschooling
Learning portals along with the curriculum
Creative & fun learning
We also asked our experts Sophie (9 years) & Laura (6 years) what their favorite apps are:
Sophie and Laura have already completed one week of homeschooling with all its ups and downs. The tasks of the school are being transmitted to them with the help of Seesaw, which actually works quite well.
But some learning apps are really fun. "We love matific, because here you can learn math with cool monsters," Sophie says, "Math is fun there and not as boring as at school," and we can only agree with her. The levels are exactly the same as the kids' levels and the kids get stars as a reward. Also, from a certain number on there are monster trading cards available to them. Now if that's not motivation…
We also like to play with Code.org, which is not an app, but simply one of the best ways to learn to program on the net. Even our 6-year-old can send little rodents and birds through labyrinths. Laura says, "Mom, this is so much fun!" The Lightbot app is also great for learning to program: here kids can control a small robot that has to turn on lights. The graphics are very cute and they learn to make mistakes and correct them afterward. Sophie's only criticism: "I need more levels!"
Stopmotion is extremely important in times of homeschooling. We shoot incredible Lego and Playmobil movies. The handling is so easy that my 9-year-old hardly needs any help. It's just a little annoying that many features have to be bought separately. But the girls here have to be really creative. First, they develop the plot, then organize the actors and the stage set and then the shooting, and that can keep you busy for a whole afternoon.
Apart from that, we like to play with Duolingo and it's really a kind of game because in this way the girls stay really motivated to learn a language. Learning vocabulary is out, gamification is in. At the moment it's our turn to learn French and that works out quite well. But the most used app is Minecraft, whereas the younger one is more the viewer. With its virtual worlds, Sophie can let off steam here completely and creatively. I don't know how many houses she has already built. And for school, she even wrote a "How to Minecraft."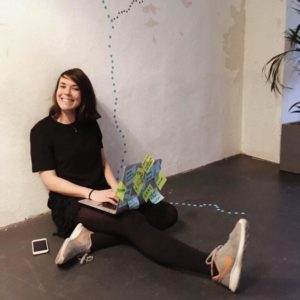 About the authors
Annemieke Frank is our communication genius, and she has a lot of experience in this field. She has built up the EduHeroes with a lot of enthusiasm and practiced programming with children. No matter if it was with Sofatutor, Freeformers, or the Digital Learning Centre, she was always able to incorporate her great enthusiasm for educational topics. She is a great networker and always puts 100% effort into her work! When she is not in the audience at educational events or scampering around on stage, she is working on new creative concepts on how we can transform the education sector.
Nina Fleck is our marketing and project management guru and brings a lot of structure and industry knowledge to her. She has accompanied and managed the digital learning center of Facebook in its early stages and has made numerous contacts in the education industry. In addition, she has been on the road in Asia and has brought a lot of inspiration from there for creative and innovative learning and teaching opportunities. As a project manager, she has gained a lot of marketing and event experience and brings her projects to the forefront. Nina is also the mom of Sophie & Laura and therefore has one of the most important tasks in the field of education.
Together they have created the innovation agency Educocreation.org and work hard to give the education sector the necessary fine-tuning to make learning and teaching in the 21st century a complete success.