Hyper Poland is looking to create the future of railway transportation in Europe and its latest investment of €500K should help it do just that. With an original equity fundraising target set at €451K, the Warsaw-based startup has enjoyed a successful Seedrs campaign. With this money behind it, Hyper Poland plans to extend its operations and increase its research into passive magnetic levitation technology. It's also planning a full-scale test track which will demonstrate how different the future of train travel in Europe could appear.
Hyper Poland & the Future of Magnetic Railways in Europe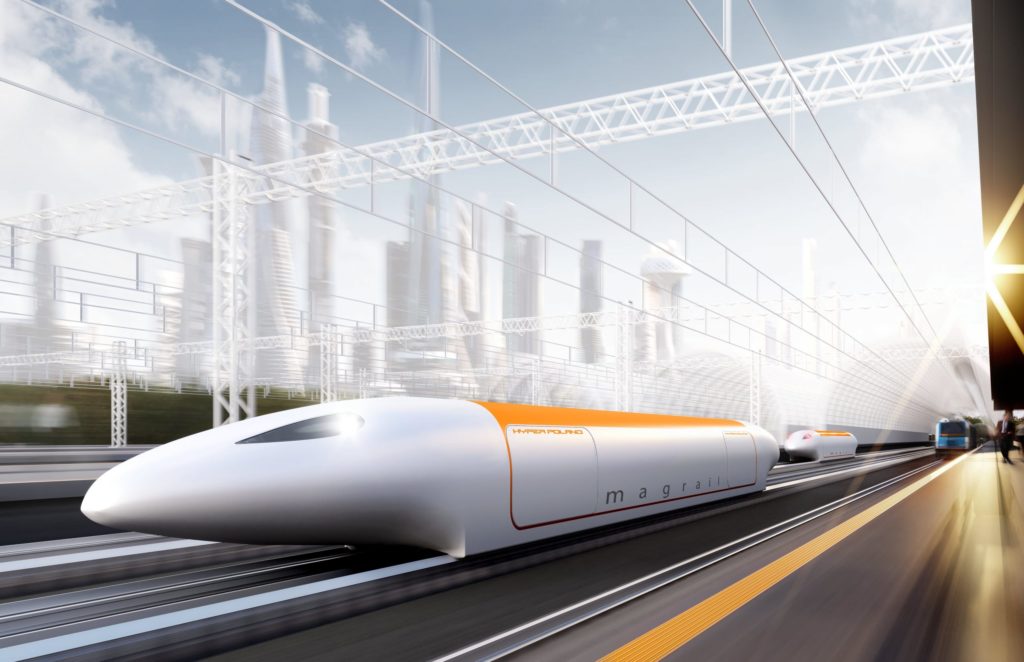 Founded in 2015, Hyper Poland develops the next generation of High-Speed Railways (HSR), based on magnetic levitation, linear motor and autonomous control systems, which can be subsequently transformed into a vacuum version called hyperrail, reaching a speed of 600 kph (373 mph) on normal lines and 1000 kph (621 mph) on HSR lines. 
Hyper Poland is the only company globally that is working on technology that will enable a gradual implementation of modern magnetic railway systems as an upgrade for current railway infrastructure. With its unique, patented magrail technology, it hopes to modernise conventional railway systems across Europe. This solution will allow for current lines to remain operational as the shift takes place, making it extremely cost-effective for railway companies.
"Thanks to this approach the most innovative form of transport will not require huge investments in a whole new infrastructure", Hyper Poland's CEO, Przemysław Pączek commented following the investment. Kasia Foljanty, CBO of Hyper Poland, also noted that "Surpassing the initial plan of the campaign allows us to look into the future boldly. Because we have already seen a growing interest in our work by transportation market leaders from Germany, Italy, and Poland, we intend to extend our business activities."
Michał Litwin, strategy director at Hyper Poland, put this particular investment into perspective and highlighted how Hyper Poland plans to develop over the coming years: "Establishing the committee clearly shows that the EU member states recognize magrail and hyperloop as a future means of transport. Common standards will help apply them and reach full compatibility of the system throughout the whole continent. They also strengthen the credibility of those solutions in the eyes of their future users and investors. We already see a growing interest from railway and airline giants from all over the world. With JTC 20 we have an opportunity to build the first fully homogeneous transportation system in Europe."
Sources: EU-Startups, Crunchbase