Neuchâtel, October 30th, 2019 – Aktiia, a Swiss-US startup that develops optical blood pressure monitors at the wrist, has concluded the analysis of the data of a clinical trial comparing cuffless optical blood pressure measurements at the wrist against invasive references.
The results have been published in the peer-reviewed journal Blood Pressure Monitoring, with the conclusion that Aktiia's optical technology is capable of replacing more traditional methods of blood pressure measurement such as cuffs.
Since its incorporation in 2018, Aktiia has focused on the development of a library of algorithms for the continuous 24/7 monitoring of blood pressure. The Aktiia algorithms only require input signals acquired from off-the-shelf optical sensors at the wrist: the same sensors that are today used in wearable devices to measure heart rate. This technology is expected to be a key element for the deployment of cuffless devices for the 24/7 monitoring of blood pressure.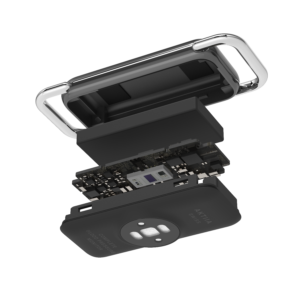 The idea of an algorithm for cuffless blood pressure monitoring that processes signals from optical sensors has been explored in the past. However, the performance of existing solutions has only been partially assessed, or has been tested in very controlled conditions against dubious reference measurements. Aktiia believes that the development and further deployment of cuffless blood pressure technologies requires thorough experimental investigations involving measurement of ground-truth blood pressure values, including invasive measurements. Intensive care units represent an ethical and compelling environment for such investigations.
In February 2019, Aktiia SA joined efforts with Dr. Cyril Pellaton and his team in the Hôpital Neuchâtelois, Neuchâtel, Switzerland, to initiate a clinical trial. After approval from Swissmedic and the local Ethical Committee, the investigators enrolled 30 critical patients elected for radial arterial catherization at the intensive care unit. After inclusion, the team recorded ground-truth blood pressure measurements at the radial artery simultaneously to optical signals acquired at the contralateral wrist by a prototype of the Aktiia wearable device. Further details of the investigation protocol have already been disclosed at ClinicalTrials.gov, under the registration number NCT03837769.
Today, Dr. Pellaton and Aktiia SA announce the conclusion of the analysis of the compiled data and its publication in the peer-reviewed journal Blood Pressure Monitoring. The obtained results provide clear and compelling evidence on the reliability and accuracy of the OBPM technology compared to currently accepted methods of blood pressure measurement. This is a major milestone in the clinical activities of company, contributing toward the company's mission to bring easy, painless blood pressure monitoring to daily life.