Being comfortable and reducing energy consumption don't have to be mutually exclusive. While households are not the largest burden on energy consumption globally (for example, industry takes the lead in the US, and in Europe, it's transportation), maximizing the efficiency of the energy intensive systems in households can help manage the consumption of the sector, and start up Flair has found a way to optimise settings for central heating and mini split systems around the world through their hardware vent and puck. The vent and puck connect your HVAC to your smart phone to direct temperature controlled air flow to the specific rooms that need it, rather than heating or cooling the entire house.
The company, founded in 2014, has been selected as a finalist in the Demand-Side Innovation category for the SET Award 2021. The invention came about when Co-Founder and CEO Dan Myers sat in his apartment in the north east of the United States unable to get a satisfactory temperature in his study room while the thermostat insisted that the temperature was accurate. Keen to solve the issue that many across the world face, he realized there was also an opportunity for energy consumption to be reduced in the process, and thus Flair was born.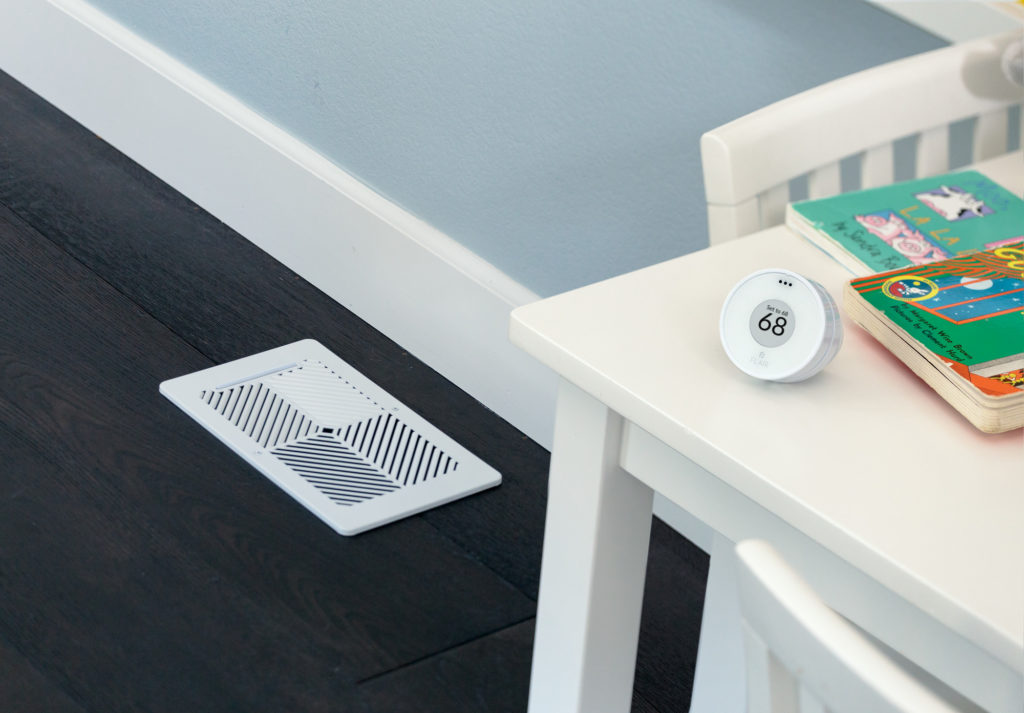 For the global market, Flair has developed a system of smart pucks, similar to Nest, with the very important difference that the puck is compatible with a wide array of home heating and cooling systems, through quick programming. The system has been pre-loaded with the remote sensor patterns for a large number of mini-split systems, meaning the programming is as simple as entering the make and model of your mini split system, so that your phone or other device becomes the new remote and can manage the system with more precision and less energy waste.
Fibaro is a company based in Poland that also offers smart heating and cooling management for residential spaces. The system offers scheduling, humidity management, door and window sensors and indoor air quality monitoring.
Düsseldorf-based company Dabbel sells energy efficiency technology for HVAC management in commercial buildings. The system generates energy savings through AI-based software that learns as it gathers data and claims energy consumption reduction of up to 40%.
In the US, the central heating and cooling is often controlled by a series of vents throughout the household. These vents can be manually adjusted to control the flow of air throughout the building. However, this relies on the user being able to predict the ideal amount each vent should be open and in larger homes, do quite a bit of walking to get the desired effect. The Flair Smart Vent allows the resident to organize the heating management through their smartphone or ipad.