As companies around the world contribute to the fight against climate change, we're seeing numerous examples of unique approaches to the energy transition. The world needs to rapidly reduce its dependence on fossil fuels if it is to combat rising temperatures and the devastation it will unleash. Implementing and maintaining more renewable sources of energy production is key to that fight. But, as Kraftblock demonstrates, the typical renewable energy resources could do with some improvements.
Saarbrücker-based startup Kraftblock is looking to decouple energy production from usage with a storage-based, sustainable energy system. Founded in 2014, the company wants to bypass the shortcomings of wind and solar energy production. Because wind and solar power are dependent on the weather, storing the energy created is valuable to making both of them viable energy resources. Kraftblock remedies that by storing the energy created.
Kraftblock – Improving Storage For Renewable Energy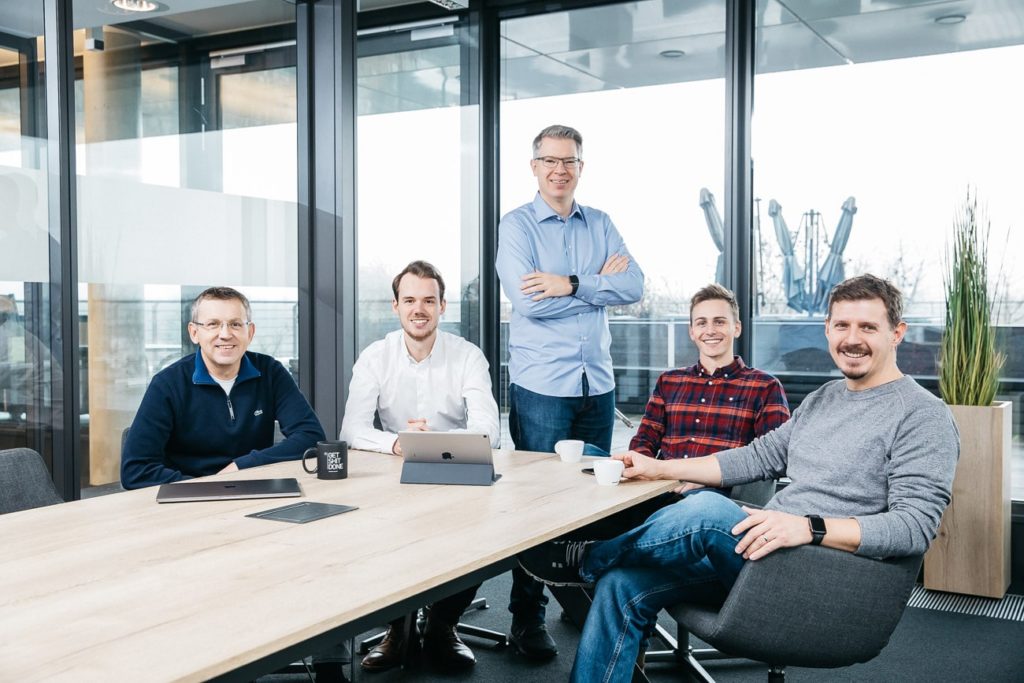 In addition to wind and solar, Kraftblock wants to tap into industrial heat waste as a source of energy. According to the company, around 280 TWh in industrial heat waste is released in Germany every year. Utilising this heat can provide an environmentally-neutral energy source that can be converted to electricity or used to heat homes. The problem? Heat waste is released in high quantities, but only for a short amount of time. The energy released needs to be stored in order to be a viable option for energy. Kraftblock, with its specially designed material, can store up to a temperature of 1300°C. Current thermal energy storage can only absorb up to 500-600°C.
The unique material created by Kraftblock is compatible with different types of heat transfer media such as air, flue gas, liquid salt and thermal oil. It allows for Power-to-Heat, Heat-to-Heat, Heat-to-Power, Power-to-Power storage, making it incredibly versatile. The material is contained in stackable modules, available in units of 30-60 MWh. Each module is also produced with 85% recycled materials making it eco-friendly. 
The Kraftblock module can be applied to existing power plants to make them more efficient, and also shift them towards renewable energy. It can be used to optimize these power plants by reusing waste heat and turning it into energy.  In 2018, Freigeist Capital invested in Kraftblock, looking to the startup to advance the sustainable energy transition with the investment company. The company was also named a Deep Tech Pioneer for 2020 at the Hello Tomorrow Global Summit.
In regards to its mission, Kraftblock co-founder and CEO, Martin Schichtel, has this to say: "Climate change is one of the greatest challenges humanity has to face at present. We need innovative solutions that generate energy and fundamentally change how we use energy. This means we need to provide energy whenever the user needs it. This is where Kraftblock comes into play."
Source: Kraftblock Website