Between 19 and 21 December 2018, Gatwick Airport near London saw hundreds of thousands of passengers grounded and thousands of flights cancelled. Why? Because of drones. Spotted close to the runway on numerous occasions, the drones – labelled as "industrial" class by Sussex Police – flew so close to operating planes that drastic action had to be taken to ensure the safety of customers and staff. The incident cost the airport millions upon millions of Pounds. Lucas Le Bell, co-founder and CEO of CerbAir, believes that all of this could have been avoided if his startup's technology was employed.
How CerbAir's Anti-Drone Solutions Tackle A Very Modern Problem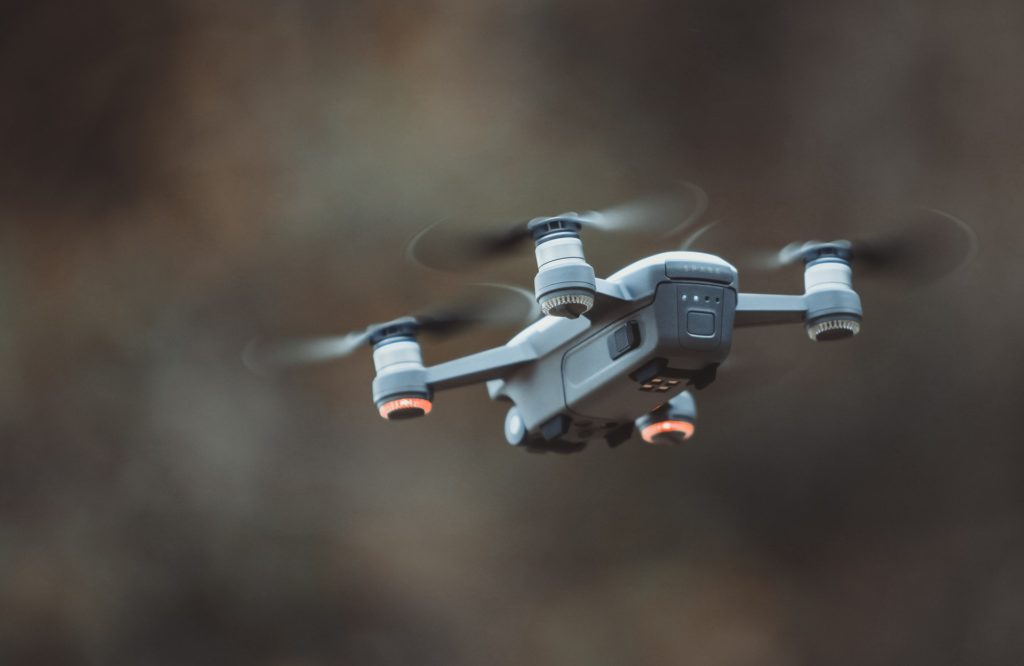 CerbAir is a French startup that designs end-to-end anti-drone solutions to protect sensitive sites and people from potential drone attacks. The startup's solution combines various factors. Firstly, all solutions and drone detection systems are designed in-house. CerbAir claims that this enables them to operate with increased security and flexibility as its radiofrequency-based drone detection technology combines reactivity with extreme precision. And, perhaps most importantly in relation to the Gatwick incident, CerbAir's solution provides pilot localization, which allows customers to neutralize the threat at its source – ideal when electronic countermeasures are not possible.
"What I can say is that one of the differentiating factors of our technology is that we have a different approach that aims at targeting and listening to the communication that the drone exchanges with the pilot. And the beauty of it is that not only can we detect and locate the drone, we can do exactly the same with the pilot. So, in an event like Gatwick for instance, I'm assuming that we could have actually located the pilot and directed the security teams right to the source of the problems." – Lucas Le Bell
With its ever-evolving in-house solution, CerbAir believes that it could help prevent all manner of drone attacks. When we spoke with Lucas Le Bell at the EIT Digital Challenge Awards in November of 2019 (where the company walked away with one of the event's top prizes), he explained the challenges the modern world faces with regards to drones: "So the problem is that drones are getting out of control. There are too many out there in circulation – about 20 million drones – and in the wrong hands they can carry out some attacks that right now cannot be stopped. Because of their nature they circumvent, they bypass all the traditional security measures, requiring a new approach and new technologies that we intend to provide to our customers to protect them and eventually have them regain control over their near airspace."
With this being a rather unique solution that has the potential to actually locate the pilots committing attacks, the startups' client base is rather extensive. From military clients to the homeland security customer segment (which includes the ministry of interiors, police, counter-terrorism teams, etc.) and even to the likes of industries at risk, such as nuclear power plants, oil and gas facilities, car manufacturing that wants to protect its prototype sites from espionage, this anti-drone solution boasts a variety of applications.
The 4 Kinds of Drone Threats The Startup Combats
Firstly, there's attack. CerbAir's website states that "drones are the ultimate weapon for terrorist groups and vandals looking to cause maximum damage from a distance and at a low price." With such small, affordable and malleable solutions available to the public, drones can be used to transport small devices like grenades and other weapons as well as chemical substances. This presents a very serious threat to individuals and law enforcement around the world.
The second area that CerbAir protects against is collision. Drones can easily fly into restricted airspace and threaten the security of sensitive sites. With some drones weighing over 10kg (22lbs), they pose a serious struck-by hazard to passers-by on the ground or to aircraft. The risk of a drone losing control due to bad weather, bad piloting or even loss of battery is high. The startup's solution can help locate these drones and the people behind their movements.
Thirdly, there's contraband. People around the world have adopted drones for all manner of uses. In some instances, this includes the smuggling of contraband into hard to reach locations such as prisons, ports or across borders. With some drones capable of carrying several kilos, this presents a very real threat to nations.
And lastly, there is the stuff of James Bond movies: spying. Sensitive sites are at risk of an airborne cyberattack as small drones are capable of carrying nanocomputers and routers. This means that sensitive information can be stolen without any security alert being triggered.
It's clear that this technology is a remarkable step forward. But when technology advances at such a rapid pace it can be difficult to take into account the negative impacts it could have on our way of life. Therefore, CerbAir hopes to provide a solution to this very modern problem with a very modern solution.