Sponsored post — One of the biggest unhacked secrets of the energy transition is the cost of energy storage. For example, when homeowners use energy storage systems to store excess power from their solar panels, the investment into the battery makes every bit of self-made electricity a lot more expensive — one solar battery can cost anywhere from 7,000 EUR to 20,000 EUR (energieheld). 
Co-Founder Marketing of Clean Energy Global, Christoph Stürmer points out that, "The way many think about batteries is concentrated mainly on technical progress, while actual usability issues remain unchallenged. Batteries, until now, have been designed to stay inside systems, to be handled only by a mechanic or professional." 
One startup from Berlin, Clean Energy Global, believes it can reduce the cost of energy storage by tackling the usability standards. We had a chance to learn more about their Clean Energy Pack, how it's made, and how it's helping bring the world into Battery 4.0.
Why Batteries Don't Always Meet Demand
At the scale needed for a vehicle or house, batteries, or accumulators, have not been designed with usability in mind. In electric vehicles, the batteries are usually stacked underneath the body of the car or under the back seats, bolted into place. With a minimum of 300 V under the hood, most electric vehicle owners never think about touching their batteries. In the case of solar batteries for an individual homeowner, the battery is used for storing home-made energy and reducing the electricity bill. However, what happens if the couple who bought the house first decide to have kids and find themselves with a higher energy demand than their system can store? Users expect to get 15-20 years of service out of their systems, and as mentioned earlier, investing in a new energy storage system can be expensive.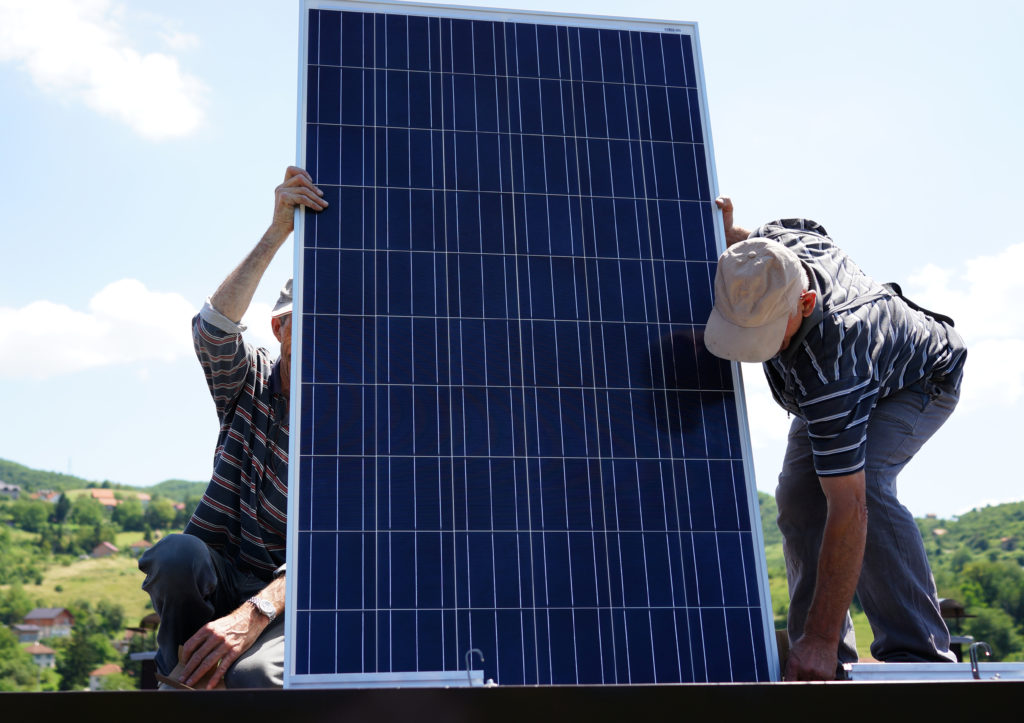 Clean Energy Global is designing a scalable, flexible ecosystem of batteries to address usability within the electric energy grid. Its multi-prong approach is an integrated system for leveraging flexible battery use in a decentralised renewable energy network, serving energy providers and consumers equally. And they are already well on their way to making this system a reality – The past year has seen them in the lab, refining their Proof-of-Concept for the User Experience of the battery. Its design is intended so that any user – both private and professional – can handle it safely and easily. 
Scalable Packs and Casing For Safe Handling
In the past year, the team has finalised a proof of concept that stands out amongst battery technologies for two main reasons. The first is that they have refined their 48V step system. This means that the battery is safe for handling without industry-standard protective gear. Typical electric vehicles run on DC power of about 300- 800 Volt, an amount too dangerous to handle without proper training. But the Clean Energy Global team solves this problem with scalable packs that can be combined to the desired voltage.
The second is its unique casing, which allows for general users to easily move the battery from charging site to discharge point. 
This adds flexibility to, for example, an at-home grid. With the flexibility provided by the battery pack design, homeowners can tailor their energy storage capacity to the changing needs of, say, their family.
The front of the casing houses a 4.2 inch paper white display which indicates temperature, activation status, unique ID for the pack, and level of charge. This is also where a user would tap their unique key card or phone app in order to unlock the pack.
One seemingly trivial feature of the product is its machine cut aluminium handles. However there's much more to them than meets the eye. The robust handles with a fixed, rubber grip were designed specially to make the 25kg weight easy to lift. It has smooth action and the handles stow away for use and storage. 
The unique angled plug arrangement means users can plug and unplug the system whether it's standing or lying. Stürmer adds, "We also found out that in addition to the power plugs, we also need a cable connection for data between the battery modules. Instead of building a separate plug and a separate cable, we found industry standard plugs the combine the power connectors as well as the data connectors. That's really important for balancing the batteries and for making sure that they work together."
The next steps will include adding more battery capacity to test it with higher energy loads.
Clean Energy Global's Comprehensive System for Battery as a Service
The past year has seen them at the forefront of the power conference scene — receiving positive feedback for their design and user-focused thinking. 
 Clean Energy Global is opening up new business opportunities in the energy grid of the future. It's a fresh way of thinking that sees battery capacity as an economic good in its own right. Its comprehensive system considers the entire life cycle of rechargeable batteries — from production to life-cycle use, repair and recycling. This means that manufacturers, operators and end-users can benefit from the business model design. 
There are three main entry points to the Clean Energy Global ecosystem. 
The end-user checks the Clean Energy Net app to identify locations around the city they can stop in at, similar to gas stations, but for renting or swapping their battery. The swap takes less than a minute, meaning you're back on the road momentarily.
The store owner or operator stocks Clean Energy Packs, built with the patented universal design, charges them from renewable energy sources, rents them out to clients and helps with the installation and service if needed
Any manufacturer of batteries, electric cars, machinery, or appliances can purchase the license for the battery design to build and sell Clean Energy Packs.
Major Work Ahead for Clean Energy Global
The transition to 100% renewable energy is a massive challenge and opportunity. Just to put a number to the task:  While electric car purchases have been doubling in Europe since 2017, they still only account for 3% of the market for passenger cars, light commercial vehicles and buses sold last year (ACEA). This means that there are still over 250 million vehicles operating combustion engines and burning fossil fuel in Europe alone (OICA). Clean Energy Global has designed the infrastructure and embedded cloud network to allow this 250 million to make the transition to using the renewable grid. With this as just one of potential markets of Battery-as-a-Service, Clean Energy Global really seems to have a great future – and some major tasks – ahead.