The battle for independence in Nigeria laid the groundwork for the subsequent 60 years of growth, development, and fighting for stability that Nigeria has since experienced. With over 520 languages and as one of the economic powerhouses of the African landscape, development across the country has been rocky, in large part due to the lasting effects of British occupation in the region. This persists today in the lack of infrastructure throughout the country. Today, 93 million people remain without reliable access to electricity, meaning missing access to resources like WiFi and telecommunications. Havenhill Synergy is building a grid in Nigeria to connect citizens to electricity and the internet. The company's ambition over the next 3 years is to bring electricity to 300,000 people in Nigeria by creating over 35,000 connection points. 
Today, Nigeria remains a home to some of the richest cultural elements, and yet some of the most brutal social policies. Invaded in 1851, annexed in 1865, the country became a protectorate of the UK in 1901 and remained until gaining its independence in 1960. It was a point of interest for the British due to its large capacity to grow cash crops. The last 30 years of British occupation were rife with conflict as Nigerians and others from across the African continent began to organise to expel British rule from the region. The rise of the first Nigerian party in British-occupied Nigeria was the Nigerian National Democratic Party, which was elected to the legislative council.
Driven also by the wish to improve his country, Olusegun Odunaiya founded Havenhill Synergy in 2010, after building up a background in renewable energy. Funding came in part from a World Bank grant aimed at offering finance for projects electrifying Nigeria, due to its promise as an emerging market. Now, Olusegun is bringing solar to villages, one micro grid at a time. 
"We are in an early stage. We are currently trying to do our seed round funding to scale to build an additional 100 mini grids in our Nigerian communities. Right now we have 4 operating, and we intend to have 104 in the next 3 years….Our USP is that our mini-grids are smart, we can remotely monitor our distribution network, our generation assets from anywhere in the world. And beyond that, what it is, is that we create an entirely new economy," said Odunaiya. 
Havenhill Synergy's Grassroots Strategy
The company builds connections to rural areas and installs a micro solar grid there. The grid is a smart technology which can be operated remotely. Once the solar grid is set up, and then develop its own distribution infrastructure. Then the Havenhill Synergy team can sell power directly to various sectors of the community including household, commercial and production. The team has done the work to identify communities who are interested in paying for these services, so they are confident that they will have strong uptake during expansion. 
"So we meet the needs of those who use about 1 kwH of power every month to those who use as much as 20 kwH of power every month, so we can provide power to those who use light bulbs, and we can provide power to those who do welding, who do productive activities and the rest like that," said Odunaiya.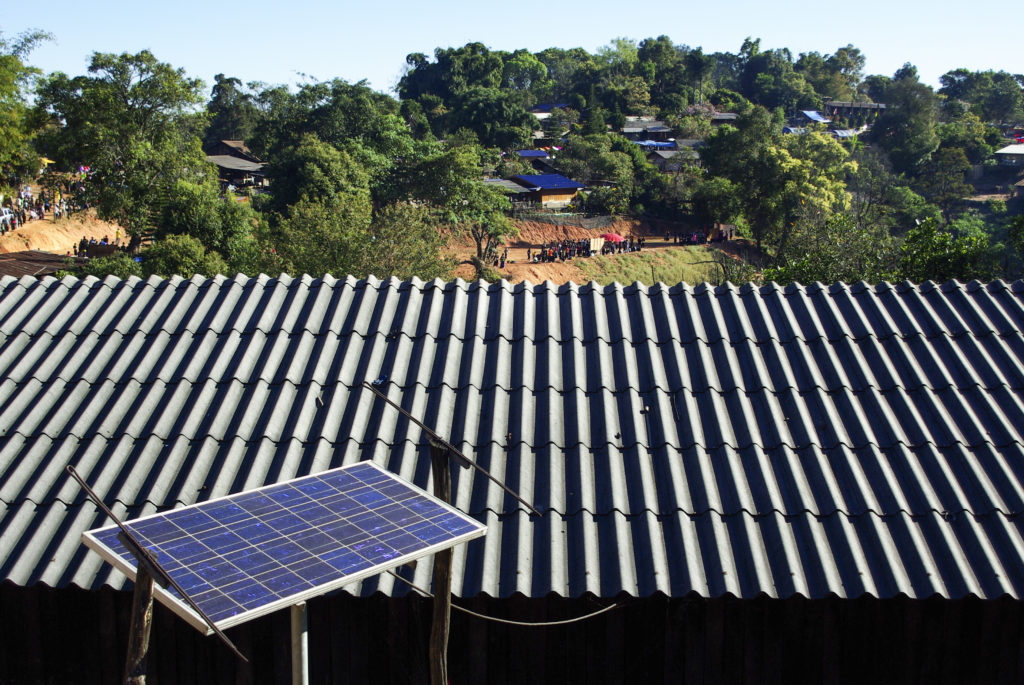 Winning Independence and Havenhill's Promise of an Electrified Future
Subsequently the 1930's saw the rise of more parties and the diversification of political support for an independent nation across the different states of Nigeria. The 50's saw several major changes in the main government, including the introduction of a central House of Representatives in 1951, followed by the implementation of a fully federal government, with state governments for the three regions of Nigeria, the Southern Cameroons, and the Federal Territory of Lagos. Although the British put in place some policies to help balance the distribution, particularly of educational resources among them, these regions were unequal in many ways. While the North was largest, the south was more advanced in education. Further, the states had been divided based on majority ethnic groups, resulting in anxieties about a federal government based on these groups. In 1960, Nigeria won its battle for independence. 
The Havenhill Synergy team estimates they can meet the energy demand of Nigeria with 10,000 mini-grids, though the first benchmark is to create 110 over the next 3 years. Installing a renewable energy grid in Nigeria could be a massive bedrock for strengthening a country that has been determined to stabilise itself. Investment in infrastructure can improve the quality of life for residents, on their own terms.